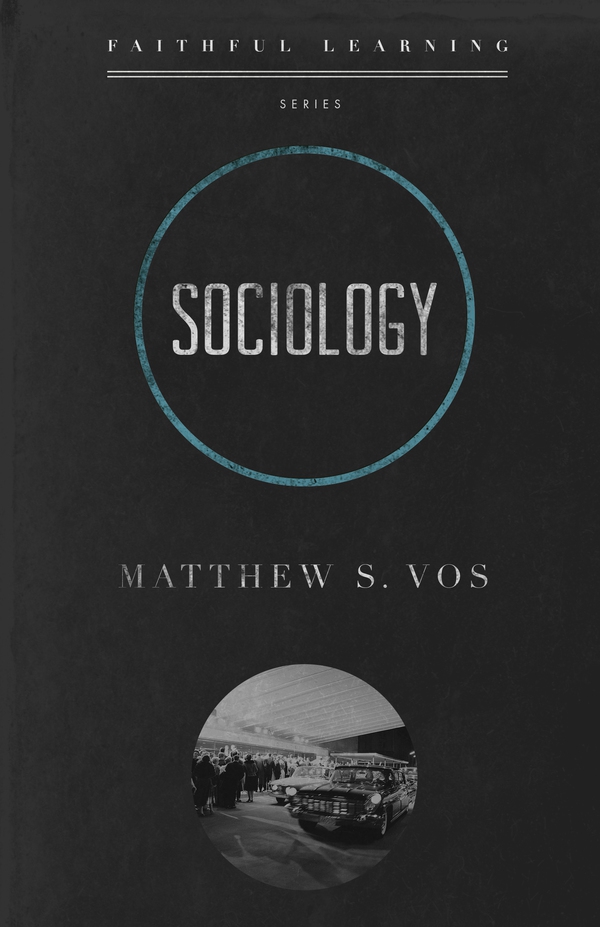 Sociology
Faithful Learning Series
Matthew S. Vos
P&R Publishing, 2014, 48 pp
ISBN 9781596384507
Vos, a professor of Sociology at Covenant College, has provided a clear, brief guide for Christians to the academic discipline of sociology. The book is part of the Faithful Learning series. Vos stresses the social nature of humans - we are made for fellowship with God and one another, hence society and sociology is important.
He sees sociologists as collecting data in order to see what is rather than what should be. Consequently, the Christian sociologist 'hopes to better understand how God's work and human work fit together in order to gain a more complete picture of reality than the empirical tradition alone can offer'.
Although brief this is an excellent introduction. Not least his analysis of some of the key theories that have dominated sociology of late: functionalism, the conflict perspective (including Marxism) and symbolic interactionism. I also appreciated his view that sociology can challenge what we perceive as normal; it helps us to identify idolatries.
He concludes the book with a brief description of some living Christian sociologists: Nancy Ammerman, Peter Berger, Lisa Graham McMinn, David Moberg, Christian Smith, Robert Wuthnow and George Nancy. To this list we could also add Alan Storkey, Bruce Wearne and David Lyon. There is also a useful list of discussion questions, but sadly no suggested further readings.